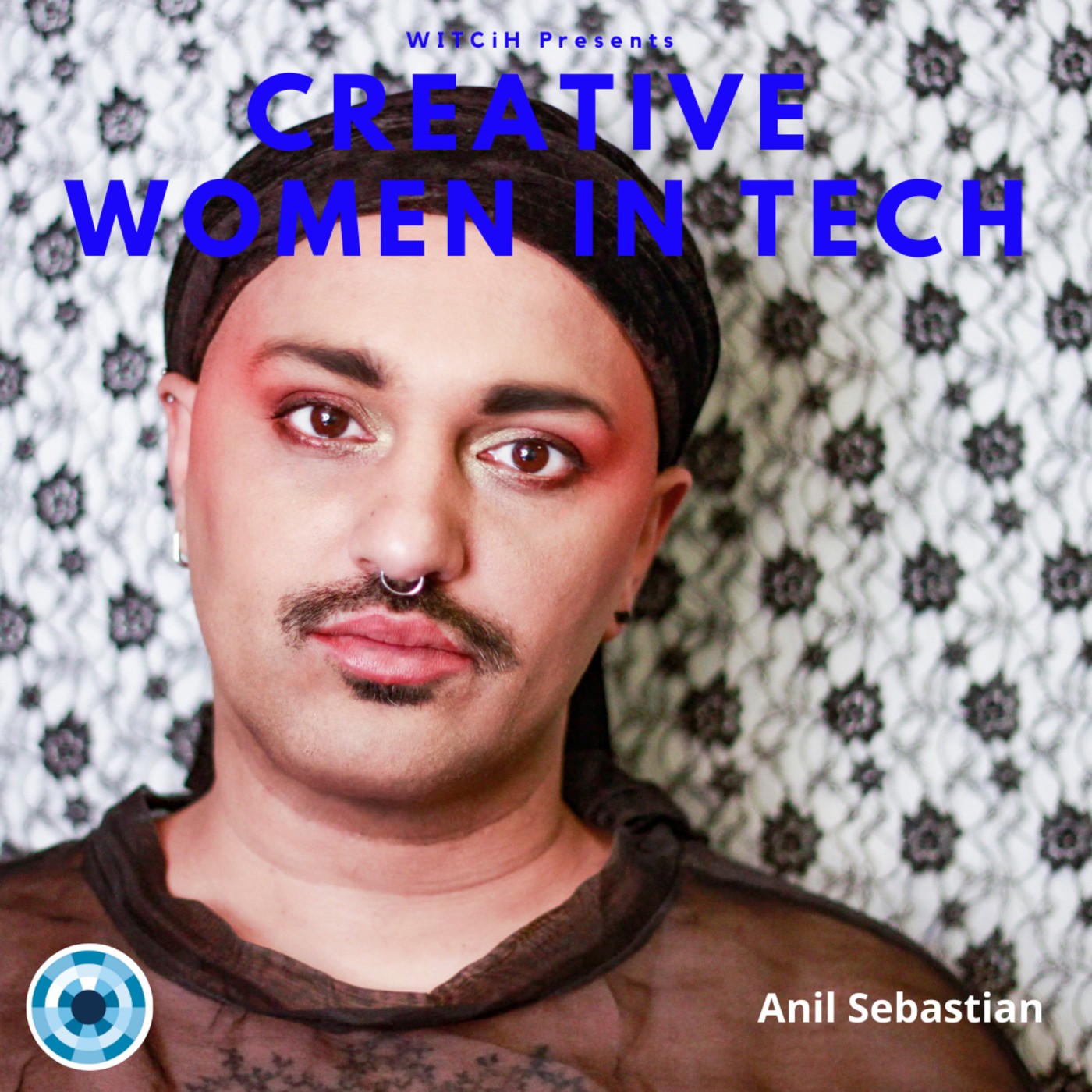 Anil Sebastian is a multifaceted artist, producer and vocalist producing some of the most unique and otherworldly music to emerge from the UK in recent years.  As well as their solo identity, Anil Sebastian is also in Icelandic band Hrím, with singer Ösp and producer Cherif Hashizume. Sebastian is also the creative director of pioneering sonic branding agency DLMDD.

Already a familiar face to many in the industry as co-founder and director of the legendary London Contemporary Voices Choir, Anil's work has seen them regularly working on arrangements for and appearing alongside the likes of Alt-J, Manu Delago, Imogen Heap, Elena Tonra (Daughter), Kelly Lee Owens, Eivor, Eska, Nitin Sawhney, Laura Mvula, Sam Smith and U2. The choir has performed at several Burberry fashion shows, The British Fashion Awards, the 2020 Tommy Hilfiger show, two BBC Proms and also features on the Harry Potter Play soundtrack. Anil's choral version of Amber Run's 'I Found' (which LCV performed with the band for Mahogany) has had over 4 million streams.
Having released their debut album "Mesonoxian", co-produced by Ingmar Kamalagharan and Cherif Hashizume (Jon Hopkins, Brian Eno, David Byrne) in late 2017, collecting support on the way from i-D, Stereogum, Clash and Line of Best Fit online as well as radio support across Radio 2, 3, 6Music, BBC London and the Asian Network, the album campaign culminated in a sold out show at London's legendary ICA.
"A gorgeous listen from start to finish...brave at every turn" Album Review, Line of Best Fit
Since then Anil has immersed themself once again in the creative process, contributing co-writes/features the debut album of legendary producer Guy Sigsworth (Björk, Imogen Heap, Robyn), Björk percussionist Manu Delago's Silver Kobalt album as well as taking on several bespoke commissions for sync, contributing choral arrangements to queer artist and activist Nakhane's debut album, and co-writing tracks for The Cinematic Orchestra side-project Hunrosa.
In October 2020 Anil Sebastian's immersive short film Daffodil was released on NOWNESS. Daffodil has been created with support from Momentum Funding by PRS Foundation, Arts Council and National Lottery
Directed by Thiing Studios and written by Anil Sebastian, Daffodil explores the future of artificial intelligence and looks at what it means to be human and how we define identity. Combining animation by Thomas Rawle with slick live action footage and archival footage from Sebastian's childhood, Daffodil is a surreal examination of the moral implications of artificial intelligence through Sebastian's imagination. Set in the near future, Daffodil tells the story of a scientist (played by Anil Sebastian themself) gone rogue and we see them attempting to bring back the conscious mind of a child in the form of an AI. In a parallel, otherworldly meta-verse this playful creature is being created through animation. Paired effortlessly with the film and archival footage, Sebastian's exquisite avant-garde art pop soundtrack provides the perfect backdrop for this mesmerising cinematic experience. The film was shown at Normal? Festival of the Brain as well as at a private screening underground at The Brunel Shaft in London. 
For Sebastian's cinematic debut, they have collaborated with an impressive list of some of the most forward thinking musicians, artists and thinkers in the UK. Sebastian holds a degree in Physics and Philosophy and they are one of the most unique voices and producers in the UK scene having worked with some of the most iconic global stars such as Imogen Heap, U2 and Bjork producer Guy Sigsworth. Daffodil also sees a contribution by Anil's brother Ingmar Kamalagharan as the co-producer of the film and live drummer on the soundtrack. Kamalagharan has a degree in Astronomy from UCL and works at the UK Space Agency  and he is a long-time collaborator of the producer and innovator Cherif Hashizume (David Byrne, Jon Hopkins, Brian Eno) in machine learning, interactive music installations and innovative software.
Daffodil is a Descartesian meditation on existence and consciousness. As technology continues to infiltrate our public and private life, how can we reach an authentic form of being? Can an artificial intelligence gain consciousness and can it truly exist? Would you bring back someone you lost and if so, would they really be them? By combining science fiction elements with intimate, personal storytelling through encapsulating visuals and soundtrack, Daffodil is a film not to miss. 
https://www.instagram.com/anil.sebastian